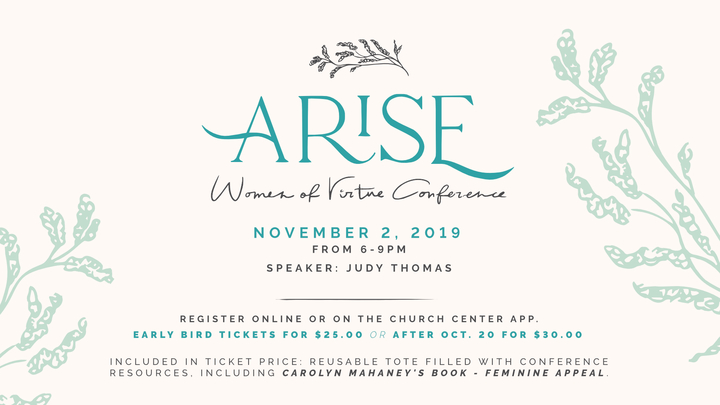 Arise! Women of Virtue Conference
Dates & Times
Nov 2, 2019

6:00pm - 9:00pm
Details
Learn how to live with true feminine appeal and become a woman who lives for God and helps others to do the same at this Arise! Women of Virtue Conference.
Judy Thomas will lead us through Carolyn Mahaney's book called Feminine Appeal: Seven Virtues of a Godly Wife and Mother in 2 teaching times during this conference. There will also be times of worship, fellowship, enjoying delicious desserts and discussion of the teaching.
Please note that included in the ticket price is a reusable tote filled with conference resources including Carolyn Mahaney's book mentioned above.
Early bird price of $25/ticket continues until October 20, after which tickets will increase to $30/ticket.